On the search for a reliable and quality powder coating gun for ourselves/customers, we decided to give the Nitro Faze cup gun a try. We've been using a very old system, that is not only beat up, but as most cheap units will hiccup and is difficult doing more than 2 coats. We do have a "King Coat" gun, and without going into detail it has gotten maybe 5 uses and basically sits in the corner. On to the review: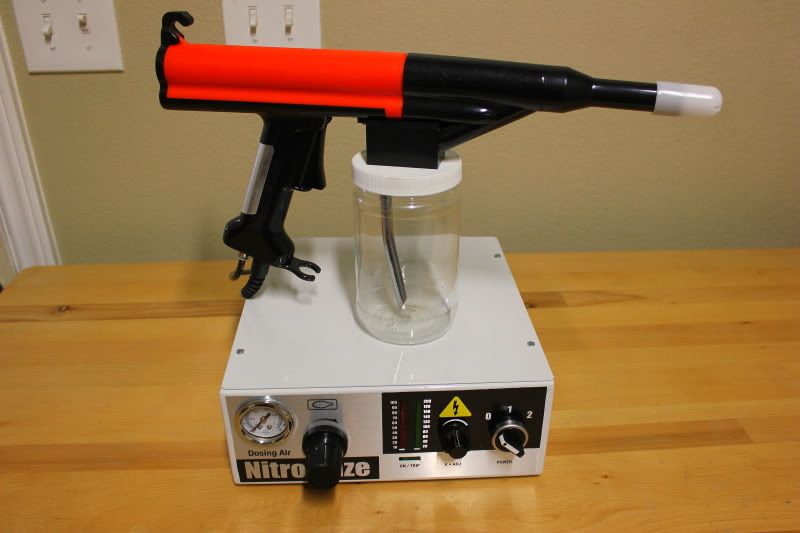 Upon receiving the gun, the first thing we noticed is the gun was very well packaged. Once we started unpacking, we were very happy with the quality of all the components. Compared to our King Coat, it looks as if there was some thought put into this system and only quality components were chosen.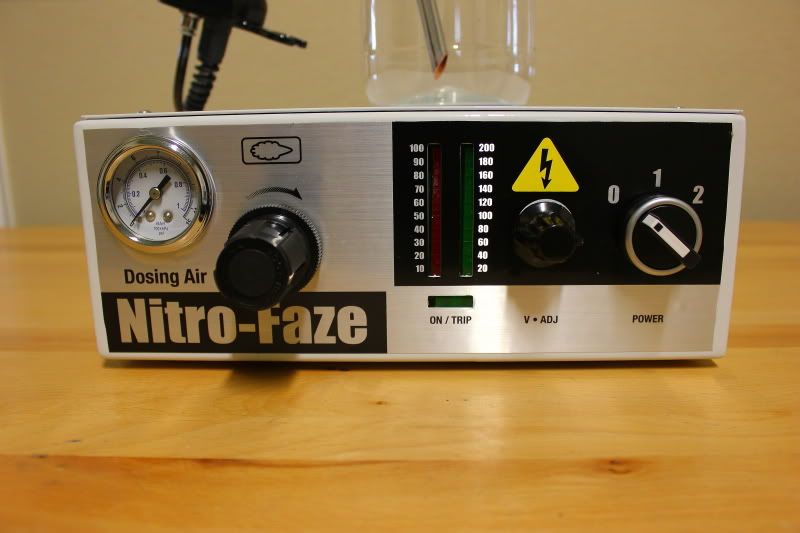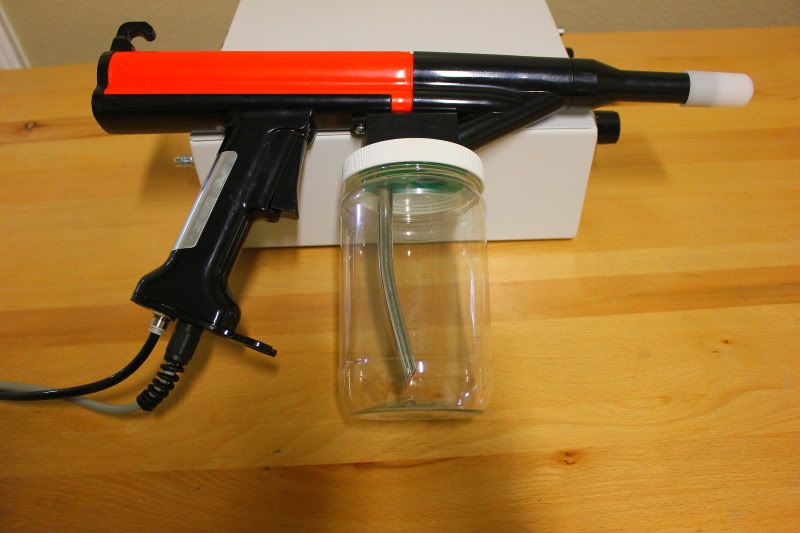 After getting everything setup, we connected our air/ground and started to get acquainted with the system. We really like the cups, especially since we use probably 10 colors very frequently and we can simply store/label those colors and keep them stored. Flow of the powder: WOW, extremely smooth and zero hiccups even if the trigger is left pressed for an extended time. Cleanup: Taking our time we can get the gun cleaned up and ready to shoot another color in about 30 seconds roughly. Testing: The very first parts we coated was a set of (4) Nissan 370z wheels for a local customer. Color is mirror black and we added a clear coat for added protection/shine. We are very proud to be offering these units to our customers. Not only is the unit priced very fair, but the quality and most importantly customer service is hard to beat. Big thanks to Cindy & Don @ Powder365.
---Tirado Custom Coatings/TCC Ovens